Microsoft Excel Test – Basic, Intermediate and Advanced Tests
Prevalence
Excel is the industry standard for spreadsheets. Its popularity is evidenced by its availability as a standard program on Windows PC's, Macintosh computers (iOS and MacOS) and Android devices. Since 1985 when the first version was released, Microsoft Excel has been relied upon for the analysis of numbers, management of budgets, forecasting of financial outcomes and modelling "what-if" scenarios by business people from all levels and across industries.
A number of key reasons for its popularity include:
It is easy to use and intuitive to understand
Its interface is rich
Its formatting is flexible
Its pervasiveness means that new employees and new clients are likely to be familiar with the program
As nearly every desktop computer has Excel already installed there is no need to invest time and money in developing, purchasing or training staff in new software
In short, at least basic knowledge of how to use Microsoft Excel is a must in the contemporary world of business.
The most recent version is Excel 2016/Office 365 https://www.rightpeople.com.au/product-list/skills-tests/microsoft-excel-test.html, but some organisations remain satisfied with Excel 2013 and even Excel 2010.

Common Uses
Performing basic mathematical operations (such as summing rows of figures)
Statistical analyses such as average, range, standard deviations
Calculating profit and loss
Calculating repayment plans
Graphing or charting data to clarify information or identify trends and patterns
Data mining
What is Excel?
Excel is an electronic spreadsheet program that can be used for storing, organising and manipulating data. It uses a grid of cells arranged in numbered rows and letter-named columns. It offers a large number of built-in functions for managing data and the option of writing your own scripts if necessary.
Excel-ability
In the 21st Century, most jobs require some level of knowledge of Microsoft Excel.
But while Excel skills are important, they are not always part of standard university or other training courses. Prospective employee's skill levels may vary as a function of their previous work experience, exposure to Excel at home, school and other learning environments, formal training course attendance and informal learning.
How can an employer measure applicants or employees Excel-ability?
RightPeople can help.
RightPeople's Excel Testing suite https://www.rightpeople.com.au/product-list/skills-tests/microsoft-excel-test.html examines various elements of Microsoft Excel features and functions.
We offer four levels, tailored to the requirements of the organisation and role being filled. The levels and the Excel features they assess include: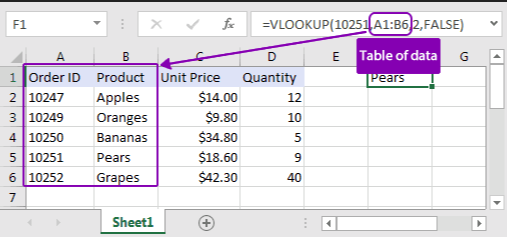 Intermediate Excel
Formatting
Pivot Tables
Charts
Saving and Printing
Customising
Excel on the Web
Formulas
Functions
Expert Excel
Add-Ins
Charts
Collaboration
Macros
Customising
Excel on the Web
Formulas
Graphics
Pivot Tables